At our core, the LCVA is about bringing together community, from Longwood University to the Town of Farmville, Prince Edward County, and beyond. Through events and programming, we strive to engage different audiences in new and engaging ways while educating people about different art forms and strengthening the ties that bind our community.
Through the Art After Dark Creative Gatherings series, the LCVA provides a welcoming forum to interact creatively with others in the community within a social setting. Art After Dark replaces the formal "lecture" format normally associated with museums with interdisciplinary activities, such as a creative talk coupled with a volunteer-led hands-on activity, film screening, spoken word poetry slam, or musical performance. The evening gatherings have a relaxed atmosphere that encourages engaging conversation. All activities are completely free of charge.
Sketching in the Galleries
There are many ways you can create your own art during your visit to the LCVA. Many of the LCVA's exhibitions include activity and reading areas that are perfect for even the youngest artist.
Be sure to pick up your own free gallery sketch packet at the LCVA's front reception desk. These sketch packets include all you need to get started on your own work of art: a sketchbook, colored pencils, crayons, and art activity sheets.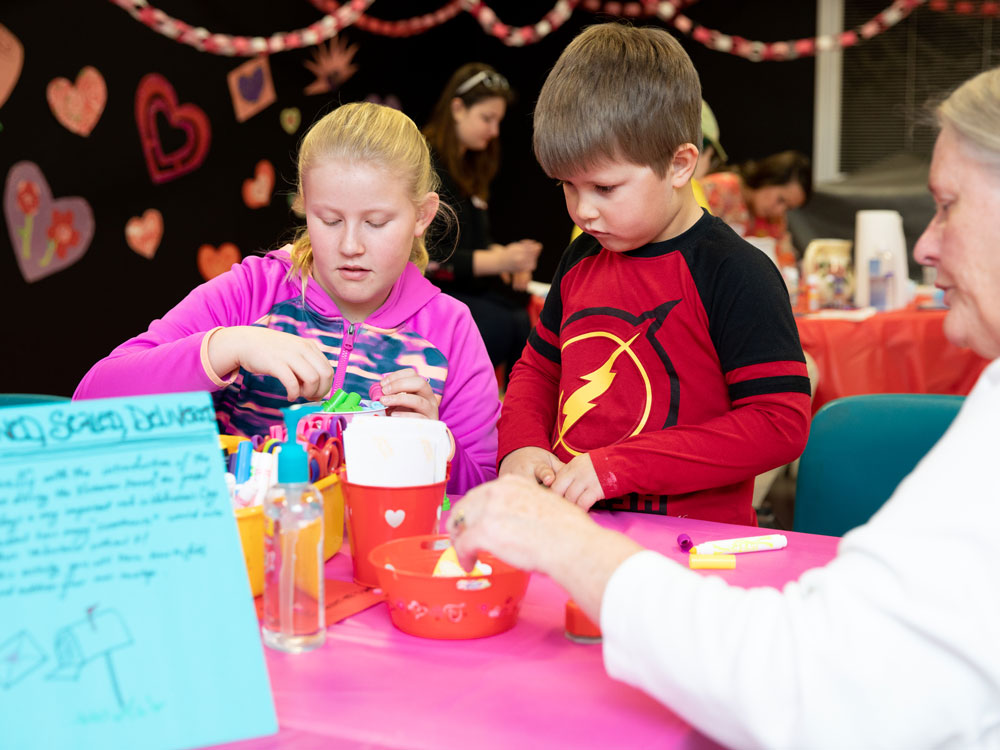 Family workshops bring everyone together for an enriching and creative environment to celebrate the seasons of the year. Thanks to generous sponsorships, the LCVA's workshops are free and open to the public, with a variety of activities, music, and light refreshments. Attendants will be on hand to assist with activities. However, children must be accompanied by an adult. No registration is required, so come join us!
Questions about getting involved?