The LCVA is committed to arts education beyond the walls of our galleries. Within these resources, educators will find worksheets and activities to inspire students' creativity and promote self-expression.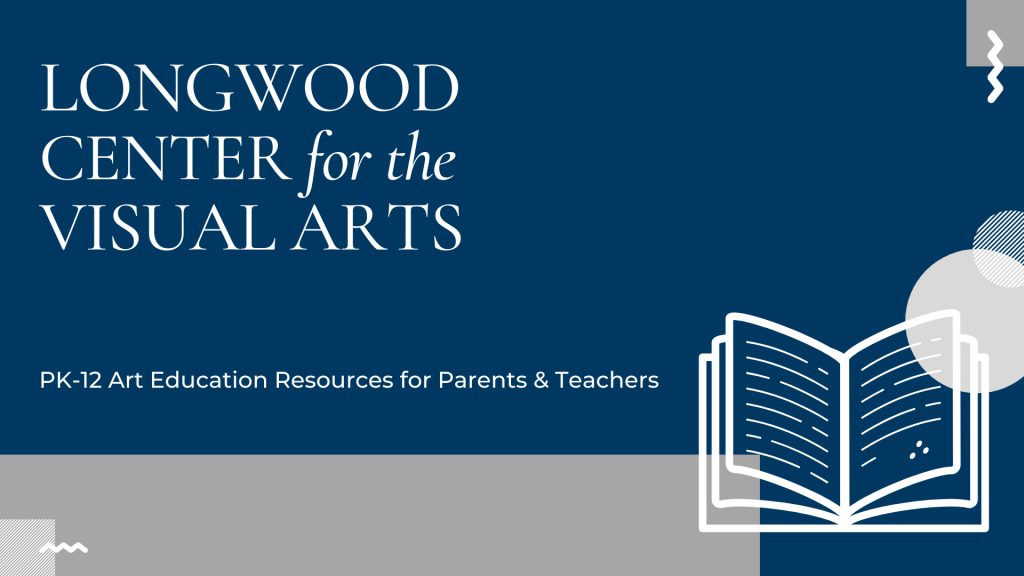 Pre-K-12 Educational Resources
The LCVA offers a of variety online resources for use at the museum, on virtual tours, at home, and in the classroom.
Plan your class field trip to the LCVA.
The LCVA offers free tours of our galleries and exhibitions for classes from pre-K through 12th grade. As part of your class field trip, you can also schedule a hands-on art activity. A member of the LCVA's education team will work with you directly to tailor a tour and art activity that supports your curriculum.
Reservations are required. To learn more or to schedule a field trip, please contact lcvatours@longwood.edu or grabiecea@longwood.edu.
Tours are available Monday through Friday from 9 a.m. to 5 p.m.
Start with Art, Learn for Life
For over 25 years, the Start with Art, Learn for Life: Annual Area Youth Art Exhibition has celebrated the talented student artists in Farmville and over 11 surrounding counties. This annual exhibition features the work of pre-K through 12th grade students in over 12 counties from over 30 public, private, and homeschool organizations. 
The LCVA offers professional development workshops for teachers throughout the academic year. These Standards of Learning-based workshops are designed for both the generalist and the specialist teaching kindergarten through grade 12. These workshops help teachers earn recertification points. More importantly, the workshops help them learn methods of integrating art into their curricula.
Questions about getting involved?
*The Longwood Center for the Visual Arts is a 501(c)(3) organization. All contributions may be tax-deductible.